Life moves quickly.  As each year becomes more intense with the pressures of work, family and dare I say it…a social life, people seem to be taking less vacation time when they really need more.  In fact, in 2016, 54% of employees ended the year with unused time off, collectively sacrificing 662 million vacation days, according to a study by the U.S. Travel Association's Project, Time Off.
Company vacation time, which became a standard before the non-digital era, hardly provides relief in the digital age of 2018.  The good news is companies are becoming increasingly competitive and innovative to reduce stress and promote work life balance in a time where, to enjoy it, one must defend it.  
Companies and organizations are creating a wide variety of offerings, yet there is one common denominator throughout them all…the step by step approach.  Research shows that stress reduction and positive health and wellness practices happen daily. Thus, relieving us from the pressure to plan the ideal two-week get-away.  Data suggests health, wellness and relaxation can be cultivated on-site and during work hours. Let's look at how companies are investing in their staff and the benefits they see from it.
Zappos is fantastic example of corporate culture and employee satisfaction, offering gym memberships, nap rooms and fitness classes to its staff along with a host of other resources.  The Zappos Health Station offers employees a place to get their blood pressure checked, a body fat percentage reading and weigh in. They also receive rewards for logging in their fitness activities.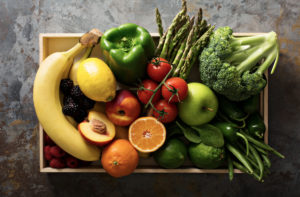 Employees are also encouraged to participate in endurance events such as marathons and 5Ks, and Zappos rewards their efforts by reimbursing entry fees for all completed races.
Still, their wellness coordinator, Kelly Maher, argues that too often companies make the mistake of thinking that traditional exercise is the be all and end all of workplace fitness and health.  To accommodate this distinction, Maher's team came up with "Wellness Adventures," which encourages employees to choose fun activities to participate in during their lunch break, such as laser tag, basketball, golf or even trampolining.
On the food intake side, Google Inc. and EMC go as far as color-coding their kitchens to not only provide healthy culinary options but promote them.
Every dish in Google's cafeterias and micro-kitchens is identified with a color-coded label that indicates the nutrition level of the food.  Like a traffic light, "green" is the option for items like minimally processed fruits, vegetables and whole grains which can be eaten in large quantities; "yellow" foods like lean proteins should be eaten in moderation; and "red" foods, heavily processed or high in fat or sugar, should be eaten the least.
The technique is also effective in the ultimate test site: when researchers at Massachusetts General Hospital used a similar labeling approach in their cafeteria, staff ate 11% fewer "red" foods and nearly 7% more "green" dishes almost immediately.
Google has certainly set a standard for company culture.  Whether it's the free bikes that pepper the company's campuses, the massage parlors, the on-call doctors and nurses, the on-site laundry, nap rooms, office dogs, standing desks, Lego stations, ping-pong tables and even the big company slide, companies around the world are taking note.
But how do smaller organizations employ the same practices without big-company resources?
Ontario's Williamson Group, a financial services firm with about 65 employees, has taken the slow and steady approach to encourage, promote and provide tools to become healthier while minimizing financial risk.  About ten years ago, the company organized a running club and after that, began hosting an annual race. Participants pay a small entry fee which covers the run clinic, leading up to the event as well as the race itself.  The company also instituted Fibre Fridays, where the executives' pay for a tray of fruit and vegetables for their employees once a week. Their wellness initiatives have grown to include smoking cessation programs, fitness assessments, cholesterol tests and BMI calculations.
Additionally, investing in staff wellness may reduce staff depression and stress since, stress in the workplace is characterized by a lack of control under high demand.  It turns out, simply knowing someone cares can do a lot for teamwork and productivity.
Corporate Wellness Program Statistics
More than 9 in 10 organizations offer at least one wellness initiative.  – Workplace Wellness Trends: 2017 Survey Results Report, International Foundation of Employee Benefit Plans

Among employers offering and measuring their wellness efforts, more than 50% have found a decrease in absenteeism, 63% are experiencing financial sustainability and growth in the organization, 66% reported increased productivity and 67% said employees are more satisfied – Workplace Wellness Trends: 2017 Survey Results Report, International Foundation of Employee Benefit Plans

According to one study, every dollar invested in a wellness program generated $7 in health care savings – Get Healthy Now, University of Louisville

The University of Louisville's wellness program decreased the average number of health risks among employees from 5 or more health risks to 0-3 risks – Get Healthy Now, University of Louisville

Among employees without an activity tracker, 62% said they would be interested in using a wearable fitness tracker as part of a workplace wellness program

24% of employees would commit to one to three hours per week to improving their health

70% of employees are interested in taking proactive steps to improve their health

88% of organizations with a wellness program rated their initiatives as somewhat or very effective in improving employee health – 2017 Employees Benefits, SHRM
The data is clear, both employees and employers benefit from providing tools and incentives to improve health and reduce stress, daily and one step at a time.
Competition to find and retain great team members is increasing.  As technology increases along with it, company-provided wellness programs will become more innovative and new standards will rise to accommodate the stresses of modern life.
Kate McCarthy, senior analyst for Forrester's digital business strategy for healthcare, stated that "Wearables and consumer technologies will continue to find their way into employer well-being programs in 2018".  For example, a recent Cedars-Sinai study found that virtual reality (VR) therapy can help reduce pain for hospitalized patients, she noted. So, some companies, like Cisco, have recently rolled out VR pods to promote employee stress reduction.  But the technology is still "fairly expensive, and not yet mature enough for widespread adoption," McCarthy said.
Paul Davies, an Employee Experience Leader at General Electric said it well, "It's important to understand market practice and then make it relevant to your business."
In 2018, the question is no longer, "Does the office have a kitchen?" but rather, "How is it stocked?"  
For 17 years, Executives Unlimited has been committed to responsibility, integrity and leadership in helping our clients bridge the gaps in their strategic executive workforce planning; and we'd be happy to help you with your changing needs. For information about our services, call us at (866) 957-4466 or contact us online today.
References
[1] Zappos Insights – Higher Purpose Health and Wellness
[2] Rise – 10 Companies With Amazing Workplace Wellness Programs
[3]  Workplace Wellness Trends – 2017 Survey Results Report, International Foundation of Employee Benefit Plans
[4] Get Healthy Now – University of Louisville
[5] More Companies and Employees are Utilizing Wellness Programs – United Healthcare 
[6] 2017 Employees Benefits – SHRM 
[7] Tech Target – Seven Corporate Wellness Trends for 2018 and Beyond