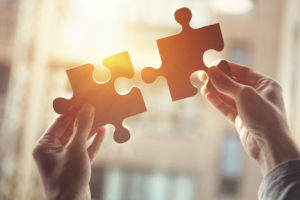 I often meet Founders who tell me, "I wouldn't ask them to do anything I wouldn't do myself." What these dynamic entrepreneurs do not recognize is that they alone bring a unique set of skills and propensity to multi-tasking which, current data has found, is not as effective as it is touted.
In a recent article from Behavioral Scientist, authors L. Mark Carrier, Larry D. Rosen, and Jeffrey N. Rokkum confirm, "Due to fundamental mental processing limitations, it's likely that multitasking is negatively impacting important tasks like studying, reading, processing the news and engaging in serious face-to-face conversations."  
A Founder owned organization will often emulate the characteristics of its leader. Those elements may often be reflected in the company's daily operations and culture. A successful Founder/CEO will likely possess the technical knowledge and vision to create the company as well as the motivation to manage a variety of involved tasks. But what happens when the Founder realizes that they need to bring on a team to boost the growth of the organization or to succeed them?     
Great things are seldom achieved alone. Data indicates that when the Founder recruits executives with skills that are complementary, more focused, technically proficient and reliable, they are ultimately instilling a culture of autonomy that allows their company to thrive.
The formation of high performing teams with complementary core competencies drives  success. One configuration in middle-market companies is a sales and marketing savvy CEO, working with a COO that has expertise in finance or operations.  
A less common synergy is cognitive complementarity which involves variations in how individuals process information. It is extraordinarily rare to find leaders and their executives who are equally strategic at developing an innovative and compelling vision and at the same time, driving execution through an intense focus on tactics, details and follow-through.
Company culture is a delicate balance. When there is a willingness to recruit the right candidate and a commitment to empower them in their role, innovation can be achieved. Successful recruiting strategies for building high performance teams and future succession most often depends on the Founder/CEO's ability to define the skills that best complement their organization.  
References
Behavioral Scientist:

Productivity in Peril: Higher and Higher Rates of Technology Multitasking

Niajapreneur:

7 Reasons Why Most Entrepreneurs Fail in Business